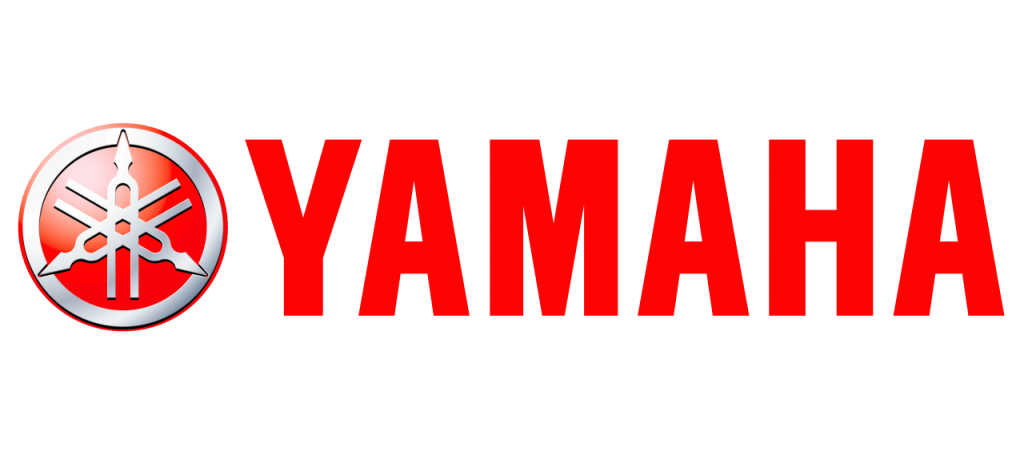 Please call for Yamaha Outboard pricing: (337) 583-4088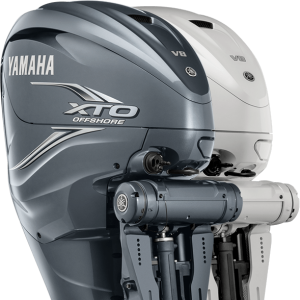 Yamaha Outboards 425 5.6 V8 Fourstroke
The Yamaha Outboards 425 XTO Offshore® has been built from the ground up to provide the ultimate in power and efficiency offshore. With impressive stats such as the highest compression ratio on the water, industry firsts such as an electric steering system, and engineering touches such as iridium spark plugs and quad thermostats, it's purpose-built for extreme power, durability, control and reliability.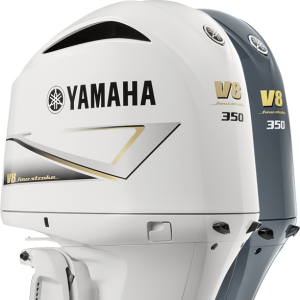 Yamaha Outboards 350 5.3 V8 Fourstroke
Yamaha Outboards F350C is an engineering achievement. Its impressive displacement and advanced valve train increase power and throttle response, easily producing 350 hp and generating incredible torque between 2000~3500 RPMs. And it's all about torque when you have a large offshore boat. It's the power to get you on a plane, and owners will tell you there's nothing that does that like Yamaha's 5.3L V8 F350C outboard.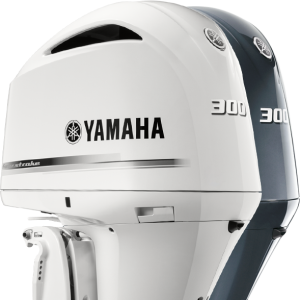 Yamaha Outboards 300, 250, 225 Offshore Fourstroke
Yamaha Outboards's award-winning V6 4.2-liter outboards. Fusing power, efficiency, speed and light weight, their intelligent design absolutely sets the standard for offshore performance. And now, you can add versatility to that list. With all Yamaha V6 4.2L models – F300, F250 and F225 – available in both mechanical and digital control, you can step up your power, without rebooting your rigging. More fuel efficient at cruise RPM, up to 73 pounds lighter than some competitors and more than 10 years of proven Yamaha Outboard reliability.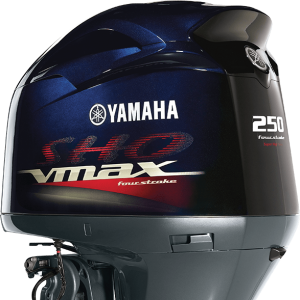 Yamaha Outboards VMAX SHO 250 225, 200, Fourstroke
The V6 V MAX SHO® by Yamaha Outboards has transformed the game with its 4.2-liter big-bore displacement, signature four-stroke fuel economy and a hole shot that's up to 13 percent faster than two strokes. Now that saltwater and freshwater fisherman have experienced the best of both worlds in one outboard, they won't settle for anything less than Yamaha V MAX SHO performance. Now, Yamaha is raising expectations even higher—with a 25-inch shaft option for both the V MAX SHO 200 and 250 models. That makes it a great choice for powering deep-V hulls, bay boats, center console boats, flats boats, bass boats, and pontoon boats.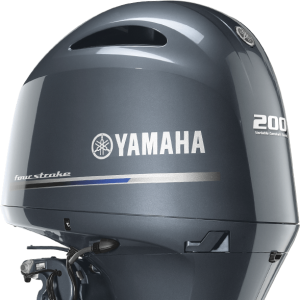 Yamaha Outboards 200, 175, 150 Fourstroke
There's a good reason why the legendary Yamaha Outboards F150 is the best-selling 150-horsepower four stroke of all time. Powerful, light, nimble and compact, boaters know that its proven reliability is unmatched for everything from pontoon boats, bass boats, bay boats, center console boats, flats boats, and deep-V offshore boats. That record of performance spawned a remarkable family line that continues with the F175 and F200. Now, more boaters can enjoy Yamaha's Outboards technologically advanced I-4 line than ever before. Whether your rigging is digital or mechanical, the entire lineup is compatible with your control preference. It's just one of the ways the I-4 line keeps getting better and better, year after year.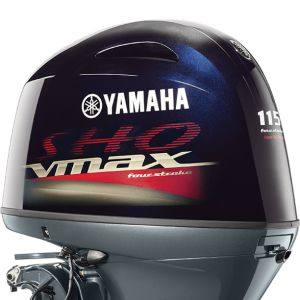 Yamaha Outboards VMAX SHO 175, 150, 115, 90 Fourstroke
The In-Line Four V MAX SHO Yamaha Outboards four strokes have achieved the unthinkable—packing signature V MAX SHO hole shot and acceleration into streamlined designs. This powerful Yamaha family now includes the all-new I-4 V MAX SHO 90, which packs the biggest punch of any 90-horse on the water. Overall, this series of 1.8- and 2.8-liter dynamos features a surprising tech package with 16 valves, single- or double-overhead cams and electronic fuel injection—for maximum efficiency and high performance. This makes the I-4 V MAX SHOs perfect for smaller bass boats, flats boats, bay boats and pontoon boats. With the option of a 25-inch shaft for all of our I-4 V MAX SHO outboards, anglers prowling big waters weather freshwater or saltwater, bay and flats boats have a competitive edge that runs deeper than ever.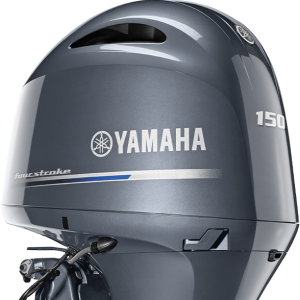 Yamaha Outboards 115, 90, 75 Fourstroke
The Yamaha OUtbaords 115 hp and the all-new 90 hp and 75 hp Midrange four strokes are reliable inshore performers. Fast and powerful, they sport 1.8-liter displacement and DOHC or SOHC designs with four valves per cylinder. This gives them exceptional volumetric efficiency and lighter weights. Freshwater or saltwater fishing the Yamaha Outboards 115, 90 and 75 hp four strokes are a powerful part of the Yamaha Outboards lineup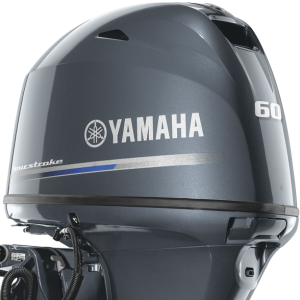 Yamaha Outboards 70, 60, 50 Fourstroke
The Yamaha Outboards 70 hp, 60 hp and 50 hp Midrange four strokes are the go-to outboards for family, fishing and fun. Light and powerful, they sport 1-liter displacement, single-overhead-camshaft designs and electronic fuel injection. They deliver quick starts, high performance and incredible efficiency for aluminum fishing boats, pontoon boats, and fiberglass boats. They also offer incredible trolling flexibility with Yamaha's exclusive Variable Trolling RPM Switch. Available on the F70, F60 and F50, this allows anglers to adjust trolling speeds in 50-RPM increments. The Yamaha Outboards Midrange 70-, 60- and 50-hp four strokes. Solid choices for any boater.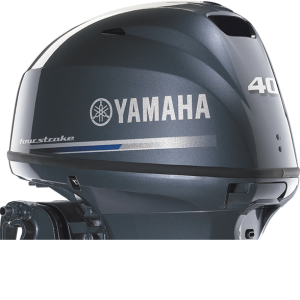 Yamaha Outboards 30, 40 Fourstroke
The Yamaha Outboards 40 hp and 30 hp Midrange four strokes are known for their small size and solid performance. Light and powerful, these nimble, three-cylinder wonders are perfect for light duty on skiffs, jon boats and small pontoons or aluminum fishing boats. With single-overhead camshafts and electronic fuel injection, they deliver quick starts, responsive power, quiet operation and valuable efficiency. Not only that, but they're also both compatible with our award-winning Multi-Function Tiller Handle, which allows for variable trolling and fishing flexibility. The Yamaha Outboards 40 hp and 30 hp four strokes. Reliable power for your freshwater or saltwater fishing application.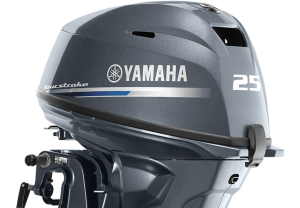 Yamaha Outboards 25, 20, 15 Fourstroke
Yamaha Outboards high-powered portables are redefining the expectations for portable horsepower, from the F15 to the all-new F20 built on the same outstanding platform as the F25, a 2017 IBEX Innovation Award Winner. Their single-overhead-camshaft, two-cylinder designs create power to weight that's not only eye-opening—but in the case of the F25, it's also class-leading and category jumping. In fact, the four-stroke 25 hp, previously a midrange outboard, is now so light, it's jumped to our portable family. Like its new F15 and F20 siblings, the F25 has taken on signature portable advantages like an oil-retention system for leak-free, on-side storage capability, carry handles and resting pads. So whether you're headed duck hunting with a jon boat or on the way to a lake, your Yamaha Outboard is ready to go.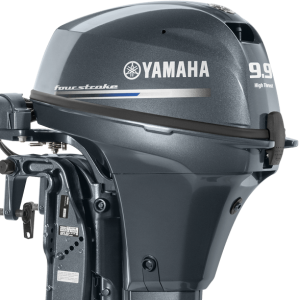 Yamaha Outboards 9.9, 8 Fourstroke
Yamaha Outboards 212-cc 9.9-hp portable is an impressive little outboard with a new, shorter tiller handle for increased comfort and the option of manual or electric start. The F9.9 platform is so popular, Yamaha also offer it in a high-thrust T9.9 format. The high-thrust model offers the option of a 25-inch shaft and a V MAX SHO® sport cowl when used as a kicker.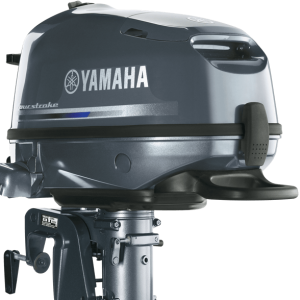 Yamaha Outboards 6, 4, 2.5 Fourstroke
Yamaha Outboards smallest Portables, the F6, F4 and F2.5, weigh in at as little as 37 pounds, with streamlined overhead-valve, one-cylinder designs. Their light weights, combined with built-in carrying handles, resting pads and an oil-leak prevention system for on-side storage capability create true portability. Add to that their efficiency, performance and reliability and these pint-sized powerhouses are perfect for all sorts of light duty, like hopping to the cuddy on a tender. Wherever the day takes you, you can take along a little extra power with an F6, F4 or F2.5 Yamaha Portable.