GatorTail – We build more than just motors
At GatorTail we did not come into the marine industry, we were born into it! At GatorTail you'll find a dedication to quality and innovation that never ends. We've been setting standards in our industry from the day we came on the market with our GatorTail motors and our GatorTail boats are no exception. The Gator Crew has been hard at work with new advances to our product line. It's what we do to make sure we stay at the top of our game and remain the industry leader. Stop by and check our line of Gator-Tail boats, motors, and complete rigs today and see for yourself.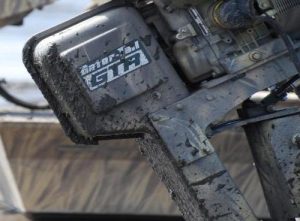 GatorTail Motors – 37GTR & 25GTR
Available in 37hp and 25hp models Gator-Tail motors have been revolutionizing the mud motor world since the very beginning with their industry leading surface drive outboards.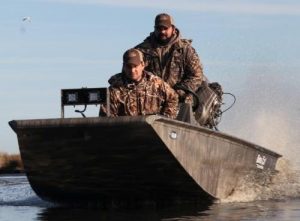 GatorTail Boats
At GatorTail out innovation didnt stop with our motors. We also design and build our own line of boats to get the most from our motors and help you enjoy your rime on the water.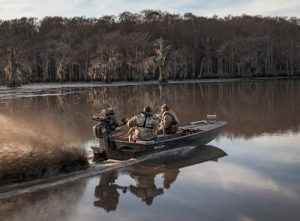 GatorTail Package Rigs
Complete Gator-Tail Rigs just pick the boat and motor combination that fits you already put together and ready to run. Get your yours and go Gator-Tail Today.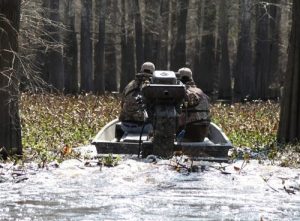 The Beginning
Based in Loreauville Louisiana, Gator-Tail Outboards is the vision of Kyle Broussard. While finishing his degree in Mechanical Engineering at the University of Louisiana, the concept for Gator-Tail Outboards was born. Kyle drew upon his experience as an outboard mechanic and used his knowledge as a lifetime boating, hunting, and fishing enthusiast to design a superior product. This unique patented design was the first outboard of its kind to hit the market. His innovative solution provides increased thrust and drivability while delivering relatively maintenance-free operation.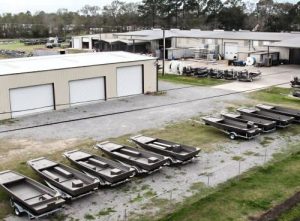 Dedication to improvement and innovation
After 10 years of blood, sweat, and constant work, the crew at Gator-Tail along with their passion for innovation, and constant improvement have grown Gator-Tail to what it is today. Gator-Tail products are designed in our CAD/CAM engineering department, where we employ a staff of degreed engineers with many years of experience designing and building products and solutions for the petroleum industry. Our engineering personnel are highly skilled and hold several patents for their unique and innovative designs. We operate a fully equipped CNC machine shop as well as a full aluminum boat manufacturing facility.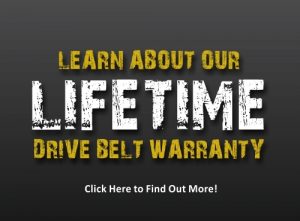 Lifetime Belt Warranty
Gator-Tail goes where no other has by offering the only lifetime drive belt warranty in the industry. If you ever happen to break a drive belt, we will replace it at absolutely no charge to you. Our belts are 100hp rated and are made to absorb the many shocks that come from running rough terrain. It's all about quality, and it's all about giving you the best and our lifetime drive belt warranty shows our commitment to you, our valued customer.