Bennington pontoons are carefully crafted with a commitment to luxury and quality. Take the time to look under and around any Bennington. The quality and attention to detail is unsurpassed. Add superior performance, luxury features and an amazing warranty and Bennington pontoons are the obvious choice for a fishing, cruising or luxury pontoon boat.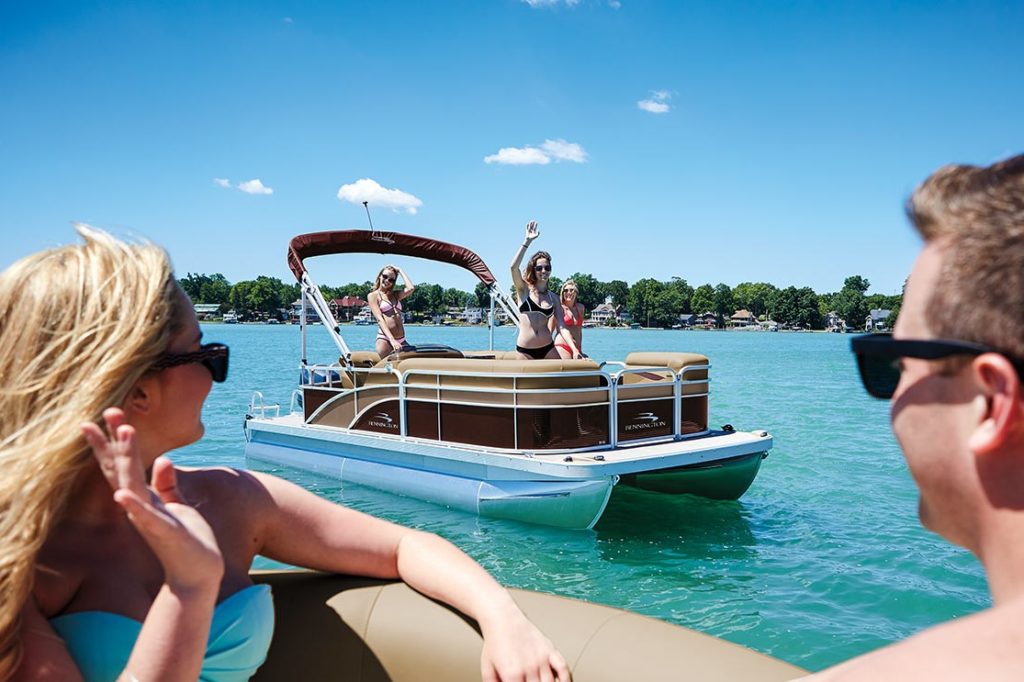 S SERIES
Yes, you CAN own a Bennington. Go from dreaming of a pontoon boat to actually owning one. The uncompromising value and quality of the Bennington S series will have you anticipating your next trip on the water. We've combined comfort, style, and function along with choice, in models ranging from 16'-24', available in fishing or cruise models.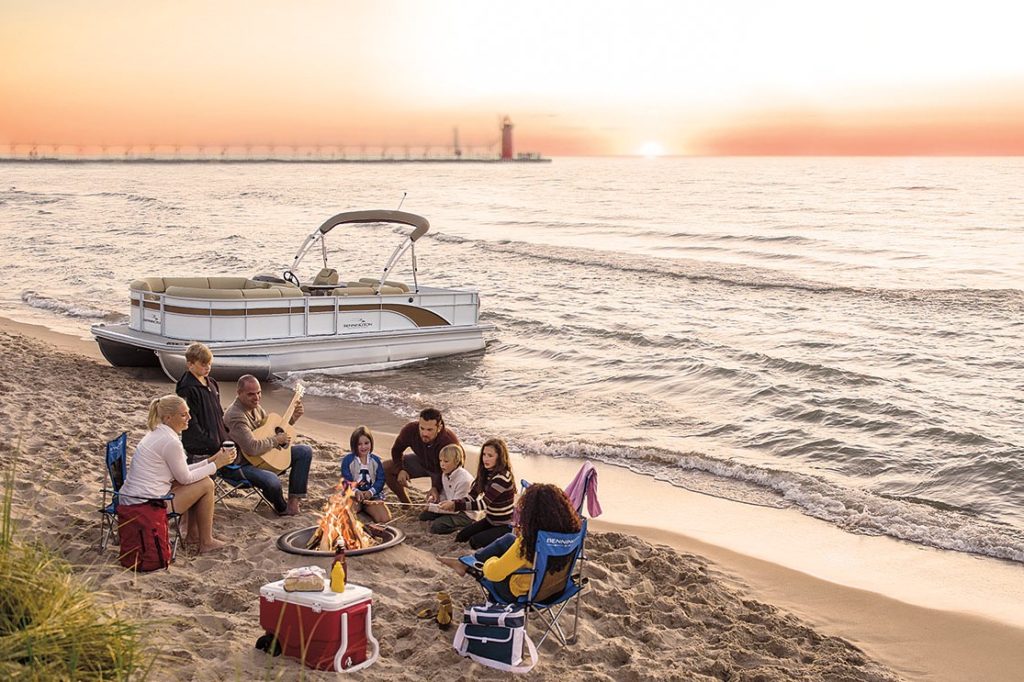 SX SERIES
If you're looking for the best value in boating today, look no further than Bennington SX Series pontoons and tri-toons. Bennington offers enjoyment for everyone, combining comfort, style and function with an affordable price tag. Built in the heart of the Midwest by expert craftsmen, you won't believe the value for the money. The SX Series is highly customizable with an abundance of options that will allow you to personalize your boat to your lifestyle. Check out the widest variety of stern lounge seating options, fishing features, bimini tops, privacy enclosures, even an on-board sink!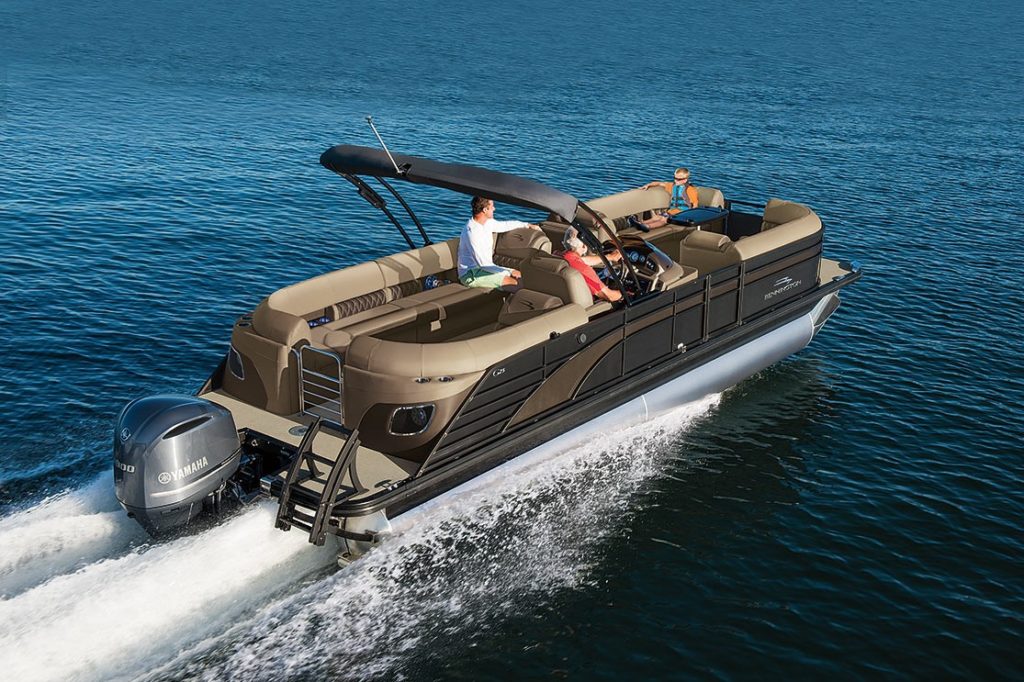 G SERIES
Take some time for the original family escape, with a surprising departure from ordinary. The Bennington G Series of pontoon boats offer performance, styling and quality with a payment you can swing and craftsmanship you can appreciate. In a selection of models from 18'-25', you'll open a new world as you design your own boat.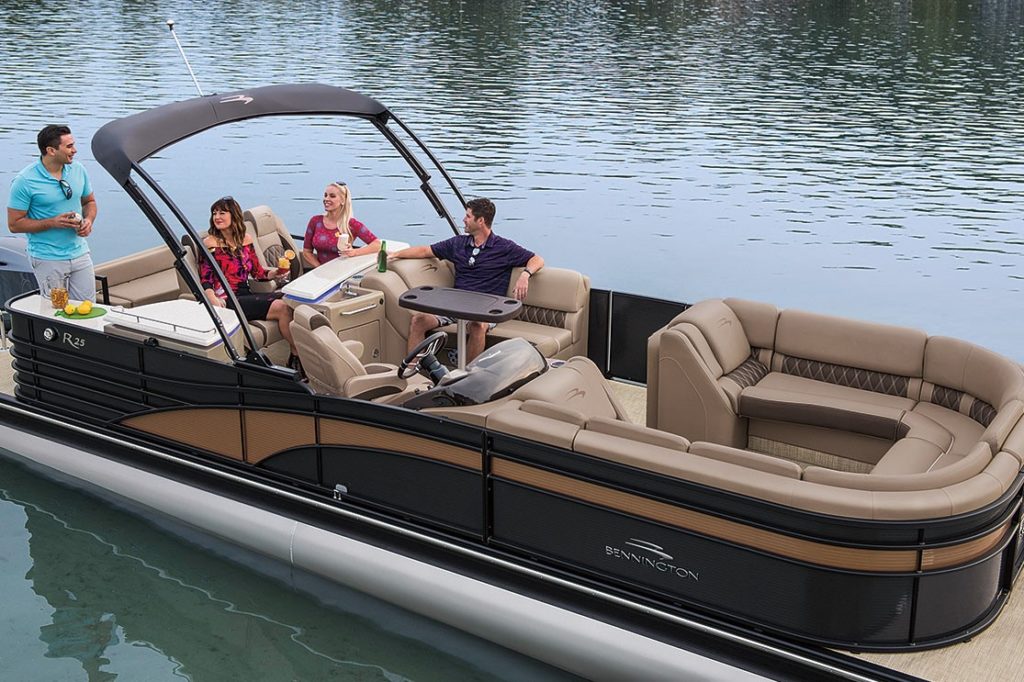 R SERIES
Get away in style and in keeping with your goals to experience the very best. The Bennington R Series of performance & luxury pontoon boats offers our broadest selection of models 20'-28' for the most discriminating buyer. Customize your boat above deck and below with an array of seating, performance choices, optional equipment and more.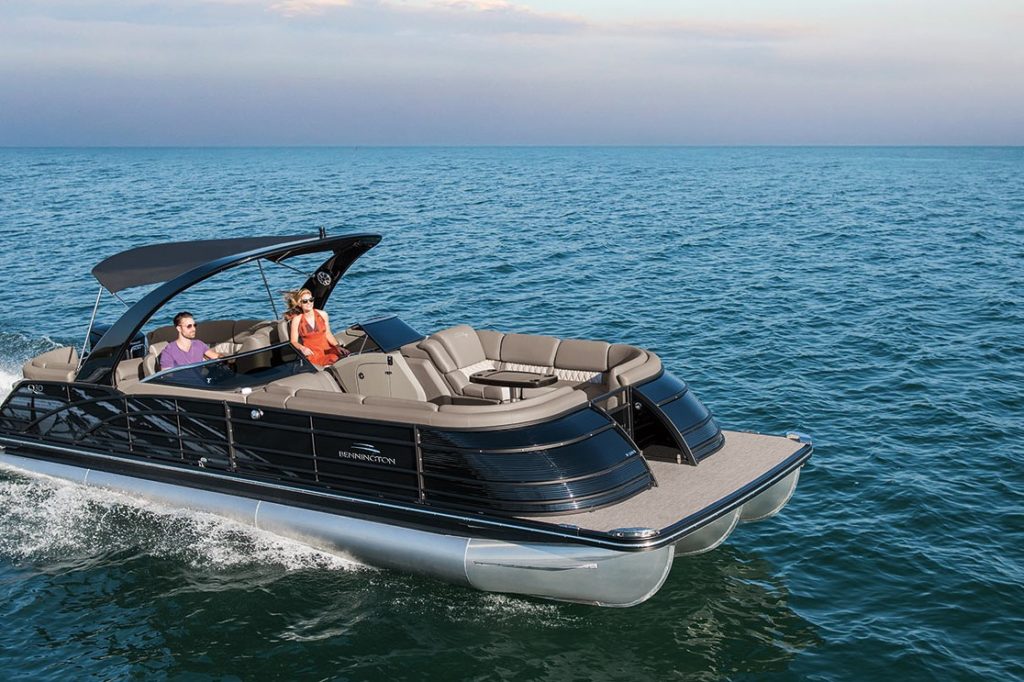 Q SERIES
From pristine beaches to intriguing alpine surroundings, the head-turning Bennington Q Series pontoon boats will take you there in ultimate class and luxury. Custom platforms from 23'-30' and a vast selection of design enhancements, optional equipment and color choices allow you to express yourself like no other boat on the water.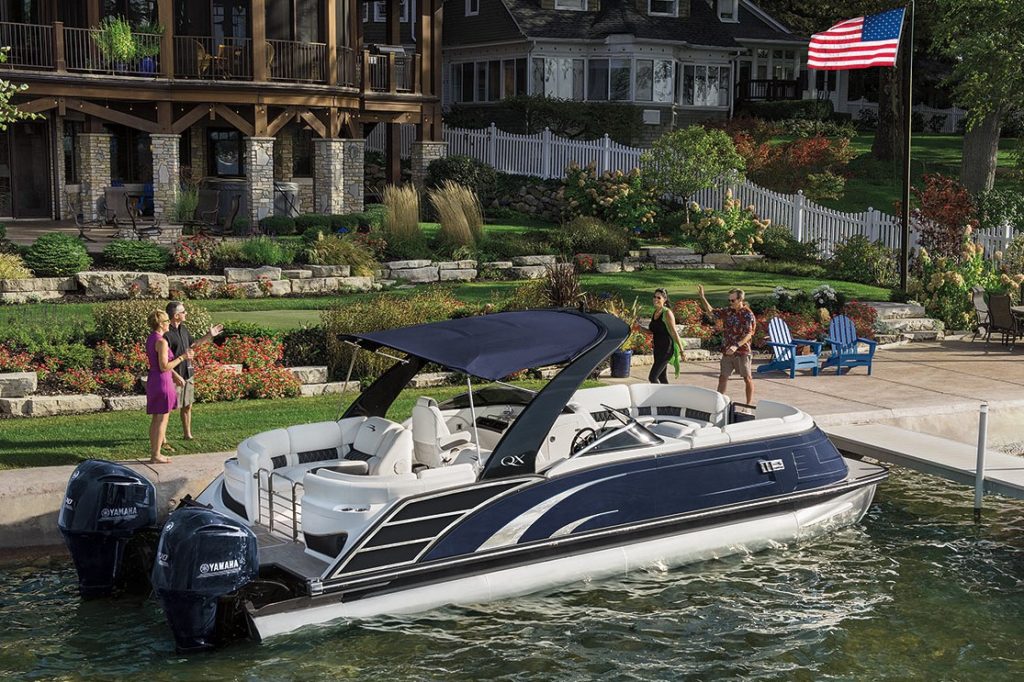 QX SERIES
The new QX performance boats display Bennington's exceptional attention to detail with a fresh twist on a timeless design. You'll find a raw and striking profile that is inspired by the universal appeal of sleek lines and distinct handcrafted styling. Our new line of fiberglass boats empowers your creative side, choose from over 20,000 color options and create something that is completely unique to you. Be inspired!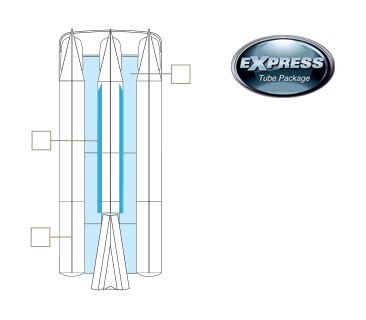 EXPRESS TUBE PACKAGE
The Express Tube Package offers increased bow lift for lighter, lower horsepower engines. Package includes a modified center tube with lifting strakes, V-Keels on all three tubes, and a modified wave shield. Add SeaStar hydraulic steering for engines greater than 115 hp (25″ tubes required). Check with your local dealer for current maximum engine hp certifications.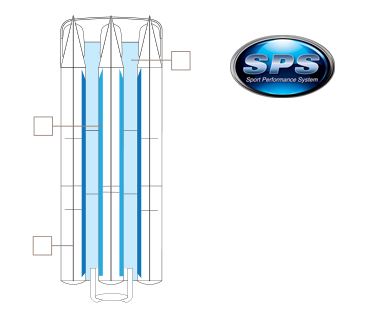 SPORT PERFORMANCE SYSTEM
The SPS and SPS+ hulls offer handling and performance characteristics similar to ESP in a lighter, more affordable package. SPS is designed for engines 200 hp or less and SPS+ for higher hp applications. Both SPS packages include 3 full-length 25″ diameter pontoons, lifting strakes on the center pontoon, performance foils on the inside of the outer pontoons, solid round keels, under deck wave shield, SeaStar hydraulic steering and a 32-gallon transom fuel tank on select models. Check with your local dealer for current engine hp certifications.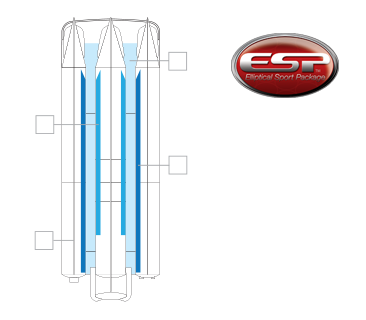 ELIPTICAL SPORT PACKAGE
ESP is the top of the line performance package for boats with 8′ 6″ beams. Boats equipped with this package benefit from enhanced stability and water displacement with quick planing and handling characteristics that rival a fiberglass sport boat. Designed for high horsepower applications, ESP is optional on outboard models and comes standard on all I/O models. It includes two 25″ diameter outer pontoons with performance foils, splash fins and .100 gauge aluminum, a patented 32″ Elliptical center pontoon with lifting strakes and an under deck wave shield. The Power-assist steering option and a center fuel tank upgrade is recommended for boats equipped with engines rated at 200 hp or greater and is required on full windscreen models. Check with your local dealer for current maximum engine hp certifications.